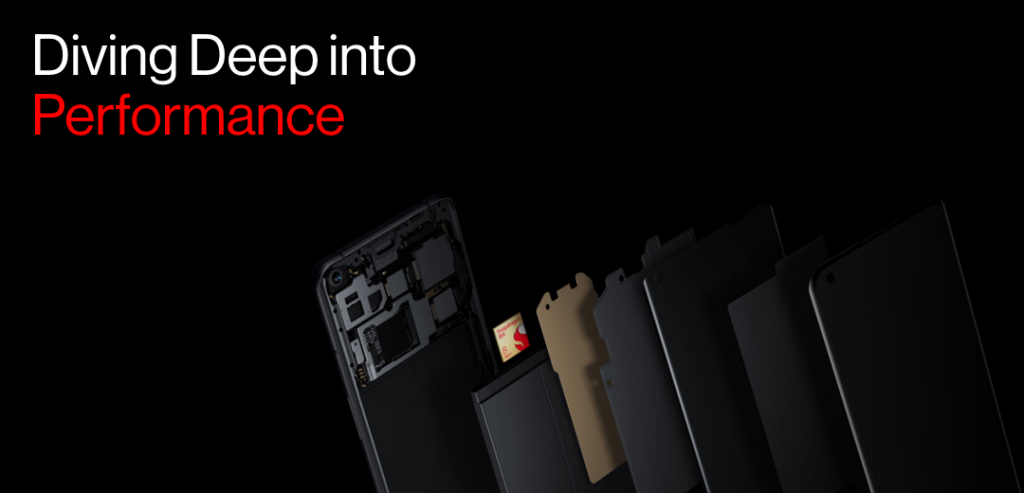 Hello Kenyan OnePlus users,
With the OnePlus 10 Pro, our key focus was to create a well-balanced device that offers users a great camera and stunning design topped off with classic OnePlus fast and smooth performance. Today, let's dive a little deeper into what went into developing industry-leading performance on the OnePlus 10 Pro.
Hardware as the foundation…
To start off, let's delve into the hardware that goes into making this device our most powerful smartphone yet. Equipped with the latest and greatest Qualcomm chipset – the Snapdragon® 8 Gen 1 – the OnePlus 10 Pro continues our tradition of delivering fast and smooth performance with 20% improved performance and a 30% improvement in power efficiency.
To maximize the performance offered by the Snapdragon 8 Gen 1 Mobile Platform, the OnePlus 10 Pro also comes with a 5-layer 3D Passive Cooling System that is the most advanced cooling system ever in a OnePlus smartphone. The OnePlus 10 Pro's cooling system boasts a large, customized vapor chamber, copper foil, copper carbon (on both sides of the motherboard), along with a new cooling film made of graphene material.
Moreover, the system offers the largest cooling area on any OnePlus phone to date – coming in at 34,119.052mm², an overall surface area that is larger than the size of an A5 sheet of paper. The goal of the OnePlus 10 Pro's cooling system is to make both everyday use and intense tasks more comfortable.
To support the super-fast performance of the device, we have also equipped the OnePlus 10 Pro with the fastest wired charging speeds ever on a OnePlus phone – 80W SUPERVOOC – in Kenya. 80W SUPERVOOC can refill the OnePlus 10 Pro's 5,000 mAh battery from 1-100% in just 32 minutes.
Moreover, 80W SUPERVOOC can provide a day's power in just 15 minutes of charging and supports a feature called Smart Charge Protection that is designed to preserve battery health. Wireless charging is incredibly fast too, with 50W AIRVOOC taking the OnePlus 10 Pro from 1-100% in 47 minutes.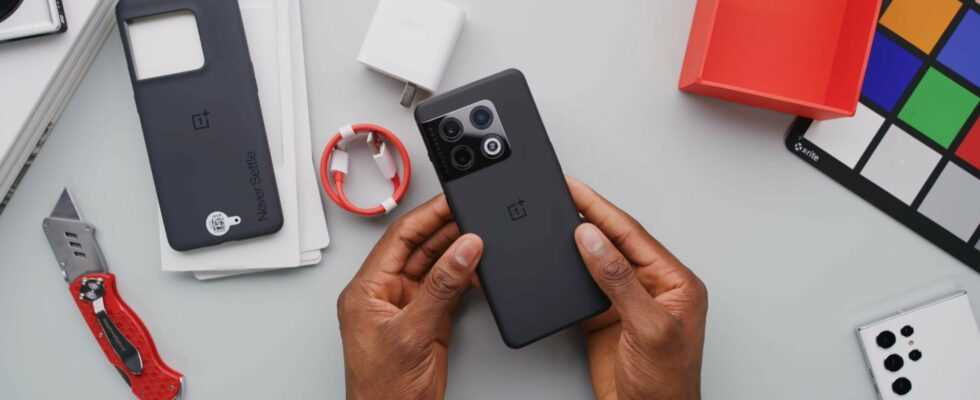 … and Software to go hand-in-hand
As always, hardware and software on the device come together to deliver the optimal performance you have come to expect on a OnePlus device. The OnePlus 10 Pro comes pre-installed with OxygenOS 12.1 based on Android 12, complete with a burdenless design and new features centered around work, rest, and play.
In OxygenOS 12, the OnePlus Shelf comes with new customization options that allow users to tailor the shortcut and widget hub to their preference. This includes the ability to add new feature cards of varied sizes, group different features together within the shelf, and change its overall layout so the features you prioritize most are placed front and center. OnePlus Scout is now integrated into the Shelf, allowing you to quickly search for anything on your device.
For our power users, we've taken software optimizations a step further with our HyperBoost Gaming Engine that powers a series of new gaming features designed to deliver a more stable and responsive gaming experience. These include General Performance Adapter (GPA) Frame Stabilizer and O-Sync.
GPA Frame Stabilizer aims to reduce frame rate fluctuation when gaming on the OnePlus 10 Pro and works to ensure that, if frame rate drops do occur, they do so gradually rather than quickly and dramatically.
O-Sync increases the syncing speed between the OnePlus 10 Pro's processor and display by up to six times when gaming. This reduces touch response times by up to 30 milliseconds, meaning the device reacts quicker to every touch and swipe.
From keeping your gaming smooth to ensuring your phone remains cool even under the most intense operations, the OnePlus 10 Pro has your back at every turn.
Never Settle.
-Rekem