OnePlus has launched three variants of the OnePlus 9 series globally On March 23rd, 2021, 5 PM Kenyan time. All of which we will be selling and servicing in the Kenyan market. Here's a breakdown of all the useful information on the 9 Pro, OnePlus 9 and OnePlus watch.
Here's a comprehensive, detailed guide with all the information for the Kenyan market. OnePlus also launched the long awaited OnePlus watch, not a first for OnePlus considering the OnePlus fitness band was launched a few months ago. The watch comes with plenty of new features, many of which we will dig into on this post.
OnePlus 9 Pro
First Let's look at the 9 Pro's specs:
OnePlus 9 Pro
Display
6.7-inch curved LTPO AMOLED
20.1:9 aspect ratio
3,216 x 1,440 at 525ppi
120Hz refresh rate (adaptive)
Processor
Qualcomm Snapdragon 888
RAM
Min: 8GB LPDDR5
Max: 12GB LPDDR5
Storage
Min: 128GB UFS 3.1
Max: 256GB UFS 3.1
No external storage support
Power
4,500mAh battery

Warp Charge 65T
65W charger in box

Warp Charge 50 Wireless
10V/6.5A, 20V/3.25A
Output: 50W (with prop. charging stand)
Ports
USB-C 3.1 Gen 1
No 3.5mm headphone jack
No microSD card slot
Connectivity
5G support
Wi-Fi 6 support
2×2 MIMO
Wi-Fi 802.11 a/b/g/n/ac/ax
NFC support
Bluetooth 5.2
Cameras
Rear:
1) 48MP main (Sony IMX789)
1/1.43-inch sensor
1.12μm/46MP or 2.24μm/12MP
ƒ/1.8, EIS, OIS

2) 50MP ultra-wide (Sony IMX766)
1/1.56-inch sensor
ƒ/2.2

3) 8MP telephoto
1.0μm, ƒ/2.4

4) 2MP monochrome

Front:
– 16MP single (Sony IMX471)
1.0μm with EIS
ƒ/2.4, fixed focus
Video
8K at 30fps
4K at 30, 60, or 120fps
Super slo-mo at 720p/480fps or 1080p/240fps
Time lapse at 1080p/30fps or 4k/30fps
Audio
Bluetooth 5.2
aptX, aptX HD, LDAC, AAC
Dual stereo speakers
Dolby Atmos
Security
IP68-rated
In-display fingerprint sensor
Face unlock (insecure)
Software
Android 11
Oxygen OS 11
Dimensions and weight
Global:
163.2 x 73.6 x 8.7mm
197g
Colors
Morning Mist, Pine Green, Stellar
Black
OnePlus 9 Pro Full Specs
The 9 Pro is an indication of OnePlus' efforts over the past couple of years to establish itself as a force to be reckoned with in the smartphone market, and true to the efforts, is a smartphone that feels like the complete flagship bundle.
It comes with high-end power, a great camera experience and all the bells and whistles you'd expect from a flagship smartphone right now. And a couple of more features a lot of smartphone makers are still not bringing to the table. This is a handset that can not only genuinely compete with the best of the best of the biggest brands, but beat them on a lot of specs.
The all new 2021 Qualcomm Snapdragon 888 chipset is key among those specs, there's also a new ultra-fast and rapid wireless charging standard with this model, coming in at a blazing 50W. That means the Device can charge WIRELESSLY from 0% to 100% in just under 43 minutes. That's faster than all high end smartphones can charge while wired. This therefore means the device can charge from 0% to 100% while wired in an unbelievable time of just under 29 MINUTES.
There's very little missing on the OnePlus 9 Pro. It has a premium design, with a handsome 6.7-inch QHD display that delivers strong brightness levels and top-notch detail. While a super-smooth, buttery120Hz refresh rate adds to the top-tier feel. Kenyan users looking for a premium device with premium features will definitely love it at first sight.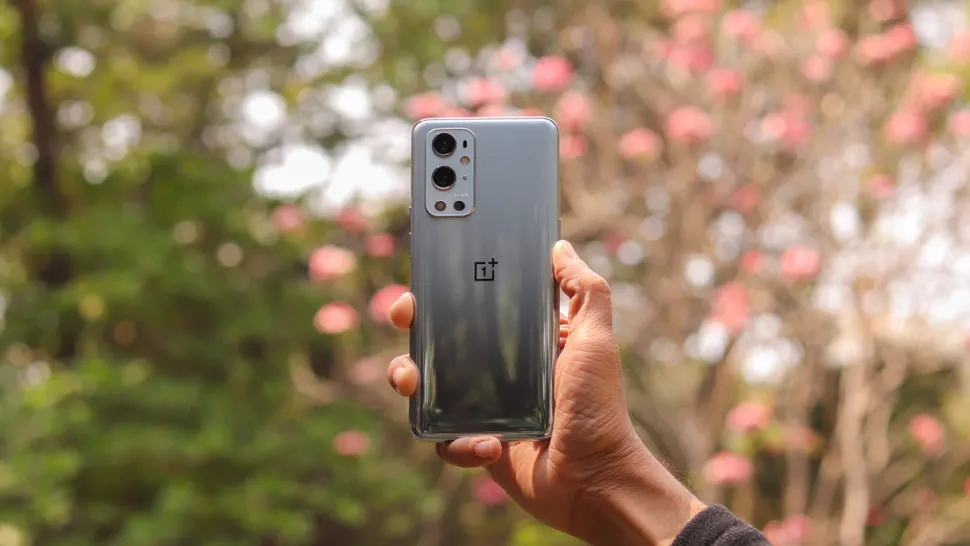 The OnePlus 9 Pro's biggest upgrade is in the camera department. OnePlus is putting a strong emphasis on photography here, which includes partnering with legendary camera brand Hasselblad to improve how colors are processed.
On the back, there's four lenses: a main, an ultra-wide, a telephoto and a monochrome. OnePlus recently announced a 3 year smartphone imaging deal worth $150 million with legendary Swedish camera brand Hasselblad to design the features of it's flagship cameras, starting with the 9 Series.
For those that may not know, Hasselblad is the company that sent cameras to the moon together with the first man on the moon and captured countless of distinct images from the surface of the moon.
This partnership helps to create the best camera experience on phones yet. The partnership will help create the best camera experience for Kenyan OnePlus users looking to capture special moments in the beautiful Mara, urban days in the environs of Nairobi or even holidays in sandy Mombasa and every in-between moment in the beautiful Kenyan landscape. The 9 Pro represents the ultimate cream of the crop when it comes to the current OnePlus devices.
The OnePlus 9 Pro comes in three stunning colours: Morning Mist (the silver shade pictured prominently in this review), Pine Green and Stellar Black. Images below:
The phone has metal edges. On the right edge is the power button, and above this is a silence slider that enables you to quickly mute your phone when you want to. The volume rocker is on the left edge.
The bottom edge of the phone is home to the USB-C charging slot, along with the SIM card drawer and a speaker grille.
The versatile camera setup delivers great results in auto mode, and can produce some stunning images to rival those from the very best camera phones. OnePlus didn't cut any corners with this camera and it shows.
The rear of the phone curves gently at the edges, which ultimately helps the handset to sit nicely in your hands.
In regards to the display, the OnePlus 9 Pro comes with a large and incredibly high-resolution display befitting its Pro status. It's 6.7 inches from corner to corner, with a QHD resolution of 1440 x 3216 – that equals 525 pixels per inch. That resolution on this AMOLED display is noticeable from the moment you first turn on the display with images jumping out of the screen and text appearing razor-sharp. This high definition display is one of the many features that sets the 9 Pro apart from the current flagship handsets in the Kenyan market.
The 120 Hz refresh rate on the 9 Pro means that you'll enjoy a much smoother on-screen image, whether you're playing high intensity games – or scrolling your social media feeds.
There's also the classic ultra-fast OnePlus fingerprint scanner in the screen.
OnePlus 9 Pro Camera
OnePlus took things up a notch with the 9 Pro by including new sensors with at least one of them made in combination with Sony, and by teaming up with legendary camera maker Hasselblad to improve color calibration, so that the colors you see are reproduced in the best possible way
The main camera is a 48MP rear shooter, and it uses a Sony IMX789 sensor that was made in collaboration with Sony. There are three other cameras on the rear, including a 50MP ultra-wide camera that uses a Sony IMX766 sensor.
There's also an 8MP telephoto shooter that can shoot at up to 3x optical zoom, while the final element is a 2MP monochrome shooter that essentially allows you to get higher quality black and white imagery.
The main sensor on the OnePlus 9 Pro is very different compared what OnePlus has made before, and it takes fantastic images, with great-looking colors and masses of detail.
If you look at images taken with the 9 Pro and compare to those taken with previous OnePlus phones, you'll find that the colors on the 9 Pro look far more natural, which is the result of the aforementioned collaboration with Hasselblad.
Another cool feature of the camera is you can switch to the ultra-wide camera with a quick tap of a virtual button, and the results here are impressively good, with a new distortion-correction technology working behind the scenes to minimize the 'barrel' distortion that typically appears at the edges of ultra-wide shots. We covered this on a previous dedicated post on the OnePlus 9 Pro camera. Link below:
The telephoto zoom camera on the OnePlus 9 Pro is capable of shooting at up to 3x optical zoom, beyond which it'll switch to a digital zoom for anything up to 30x zoom.
When it comes to videos, the 9 Pro records in 8K at up to 30 frames per second, which is one of the highest resolution/frame rate combinations ever seen on a smartphone.
Other video options include 4K at 30, 60 or even 120 frames per second for slow-motion footage, and there are also slow-mo options for 720p at 480fps or Full HD at 240fps.
The main camera has both optical and electronic image stabilization to ensure that footage is shake-free and overall you'll be very happy with the quality of video shot on the OnePlus 9 Pro
On the front of the phone is a selfie shooter with a 16MP Sony IMX741 sensor and an aperture of f/2.4. This will work very well for all types of selfies and vlog videos for Kenyan users that use their phones to record their day to day activities and want a high quality front camera that captures them and the world around in great quality.
OnePlus 9 Pro Storage and Software Specs
The storage variants will be the 8GB RAM with 128 GB ROM and the 12GB RAM with 256 GB ROM. All of which we will distribute in the Kenyan Market. The 8GB model of the 9 Pro comes with 128GB of storage, while if you opt for the 12GB phone you get 256GB.
As with other flagship devices apart from the N Series, there's no microSD support here, so you'll pick the built-in storage of whichever variant you buy. If you think you'll be using your phone for a good few years, we'd recommend opting for the larger-capacity option.
The 9 Pro is a 5G ready handset, so you'll be well equipped to take advantage of next-gen internet and mobile connectivity even if you don't expect to be using it in the near future.
It comes with Android 11 right out of the box, with OnePlus's own OxygenOS look over the top, which brings with it a variety of unique features such as an always-on display and Oxygen OS's own unique look and feel.
OnePlus 9 Pro Battery Specs
The 4,500mAh battery on OnePlus 9 Pro is large and can hold its own against most of the best smartphones right now in this department and it'll easily see you through a full day on a full charge with typical use. For very heavy intense use, the phone will also make it through a day, and in case it doesn't, there's some impressive fast-charging tech here to enable you to top up your handset quickly when you need to.
Unlike competing phones and most of other Android manufacturers, the OnePlus 9 Pro comes with a new charger in the box. Several manufacturers have removed chargers from the box, citing the need to cut down on e-waste, but OnePlus has seen fit to include one here. Therefore new OnePlus users in Kenya can be rest assured they won't have to go out of their way to buy a charger for this device.
OnePlus 9
The OnePlus 9 features a number of the high-end specs found on the OnePlus 9 Pro model. That includes the processor, the RAM/storage options, and even the battery capacity.Though it still does not have an IP rating against water/dust.
Also, for the first time in OnePlus history, this non-Pro phone features wireless charging at 15 W. You finally don't need to lose out on wireless charging if you skip the Pro model.
The OnePlus 9 comes with great color fidelity and improved low-light performance. The digital zoom,macro-simulating close-range effect on the ultra-wide camera are worth noting and we will dig deeper into that and other key specs of the model
OnePlus 9
Specs
Display
6.55-inch flat AMOLED
20:9 aspect ratio
2,400 x 1,080 at 402ppi
120Hz refresh rate (static)
Processor
Qualcomm Snapdragon 888
RAM
Min: 8GB LPDDR5
Max: 12GB LPDDR5
Storage
Min: 128GB UFS 3.1
Max: 256GB UFS 3.1
No external storage support
Power
4,500mAh battery

Warp Charge 65T
65W charger in box

15W Qi-compatible wireless charging
(Wireless only in NA/Europe)
Ports
USB-C 3.1 Gen 1
No 3.5mm headphone jack
No microSD card slot
Connectivity
5G support
Wi-Fi 6 support
2×2 MIMO
Wi-Fi 802.11 a/b/g/n/ac/ax
NFC support
Bluetooth 5.2
Cameras
Rear:
1) 48MP main (Sony IMX689)
1/1.43-inch sensor
1.12μm/46MP or 2.24μm/12MP
ƒ/1.8, EIS

2) 50MP ultra-wide (Sony IMX766)
1/1.56-inch sensor
ƒ/2.2

3) 2MP monochrome

Front:
– 16MP single (Sony IMX471)
1.0μm with EIS
ƒ/2.4, fixed focus



Video
8K at 30fps
4K at 30 or 60fps
Super slo-mo at 720p/480fps or 1080p/240fps
Time lapse at 1080p/30fps or 4k/30fps
Audio
Bluetooth 5.2
aptX, aptX HD, LDAC, AAC
Dual stereo speakers
Dolby Atmos
Security
No IP rating against water/dust
In-display fingerprint sensor
Face unlock (insecure)
Software
Android 11
Oxygen OS 11
Dimensions and weight
NA/Europe:
160 x 74.2 x 8.7mm
192g

India/China:
160 x 73.9 x 8.1mm
183g
Colors
Winter Mist, Arctic Sky, Astral
Black
The OnePlus 9 comes in three colors: the light-purple Winter Mist with a gradient effect, the light-blue Arctic Sky with matte finish, and the glossy Astral Black.
It is made of high quality material as is evident on the images and videos that have been shared all around the internet. But holding it makes you appreciate it's build quality much more. It looks and feels every bit like a flagship smartphone. It's definitely something a lot of Kenyan users will find sets it apart from all other flagship smartphone models in the market, unique and undoubtedly OnePlus.
OnePlus 9 Camera
The OnePlus 9 comes with a couple of noteworthy improvements on the OnePlus camera:
The camera user interface has been redesigned, though it's not a very radical departure from previous iterations, there's an orange button for clicking pictures now, which makes a new and satisfying clicking noise. The real improvements though, come in the Pro mode. The new Pro mode UI is fantastic, with a variety of bells and whistles such as an included histogram, a visual indicator for camera tilt, and slick and easy-to-access dials to control the various settings (ISO, focus, exposure time, white balance, etc). It also gives you the option to shoot in 12-bit RAW for even more color information.
The OnePlus 9 has a triple rear camera setup. The 48MP main camera and 50MP ultra-wide camera are what you'll use most, while the 2MP monochrome sensor helps with low-light photography, and with black-and-white photos if you set the correct filter.
This improved color reproduction is evident in images taken with both rear cameras, the 48MP main and 50MP ultra-wide. The latter camera also packs an extra surprise: a specialty macro mode that captures up-close photos that are easily better than those shot on other phones with designated macro lenses, including the OnePlus 8T. It also comes with a free forming lens, which accurately corrects barrel distortion – the warping at the sides of images from some ultra-wide cameras – down to 1%.
Still, the it's very accurately able to capture so many colors. For example, the blue skies in pictures are much closer to reality than anything previous OnePlus phones have captured. Even vibrant elements of scenes, such as the red on roofs and orange fruits, were very faithfully captured. The same goes for the colorful chalk lines in the asphalt and the reflections on mirrors. A great addition to the Kenyan smartphone market where a lot of flagship smartphones often struggle to capture the true colours that exist due to over/under exposure.
There's too is a 16MP front-facing selfie camera that shoots clear and sharp photos and videos, with good color and fine detail,which leads to portrait selfies looking spectacular through and through, especially given the fact that there's only one camera pointing out of the display.
OnePlus 9 Storage Specs and Software
The OnePlus 9 has a Qualcomm Snapdragon 888 and 8GB or 12GB of LPDDR5 RAM and 128GB or 256GB of UFS 3.1 storage, which puts it on par with the best of the best flagship models in the market today.
The device is powered by Qualcomm's three Kryo 680 performance cores (ARM Cortex A78-based) clocked at 2.4GHz, and four Kryo 680 efficiency cores (ARM Cortex A55-based) clocked at 1.8GHz.
The SoC packs an Adreno 660 GPU, Qualcomm's new Spectra 580 ISP, and the Snapdragon X60 integrated 5G modem. The SoC on the OnePlus 9 is paired with either 8GB or 12GB of LPDDR5 RAM and either 128GB or 256GB of fast UFS 3.1 storage.
In performance terms, it certainly outperforms nearly every other Android phone on the market.
The OnePlus 9 runs on Android 11 as well as OnePlus' UI, presenting the usual combination of clean interface and helpful menu features.
It also comes with 5G capabilities for those that are looking forward to the rollout of 5G in Kenya and don't wish to switch devices whenever that may happen
OnePlus 9 Battery Specs
The OnePlus 9 supports 65W wired fast charging, which is capable of getting the 4,500mAh battery from 1% to 100% in just 29 minutes with the included Warp Charge 65T charger. It also gets 15W Qi wireless charging support. The OnePlus 9's real difference is in its charging speeds. You get the compact Warp Charge 65T charger in the box, which is a first,and one which most if not all other flagship brands do not offer.
OnePlus Watch
in Kenya
OnePlus announced the OnePlus watch on the same date it launched the OnePlus 9 Series, March 23rd, 5PM Kenyan Time.
It has a 1.39-inch 326 PPI AMOLED display, covered with 2.5D curved glass, within a 46mm case made of stainless steel. There's a glossy pattern on the display bezel for aesthetic purposes.
The OnePlus Watch is loaded with incredible features you'd to expect on the best smartwatches, such as fitness tracking and blood oxygen monitoring, plus a week-long battery life on a single 20 minute charge. It also, like many other OnePlus devices, comes with fast charging capabilities. This means OnePlus Watch can deliver a day's worth of power in just five minutes or charging. This is fantastic for all professional athletes and fitness aware Kenyans that would prefer to keep up with their fitness progress regardless of their situation in regards to power availability in their location. In remote or non-remote areas
It's 402mAh battery further means that if you're a power user, you should still get at least a full week of power before needing to recharge the smartwatch.
Beyond that, the OnePlus Watch comes with built-in GPS, 4GB of storage, which enables you to easily pack 500 songs in that much space for listening to music on the go. The watch is also compatible with most Bluetooth earbuds, including the OnePlus Buds series, for wireless music playback.
The OnePlus Watch also features both IP68 and 5ATM ratings for protection against water and dust.
Other Cool OnePlus Watch Features
The OnePlus watch also runs a real-time operating system (RTOS), and can be used to answer phone calls. The OnePlus Watch further supports a good number of health monitoring features, including 110 workout modes and 15 professional fitness modes. It also comes with a step counter, accelerometer, blood oxygen sensor and continuous heart rate monitor. It tracks your sleep, and even sends you breath and stand notifications for accurate fitness reporting.
The OnePlus Watch also has on-board GPS, so it can track your location and route even when you leave your phone behind.
The OnePlus smartwatch also allows third party app downloads via Google Play. When paired to your Android or OnePlus phone (Android 6.5 or newer,) the OnePlus Watch can be used to respond to text messages.
Along with stress detection, you can also track personal performance metrics such as calories, distance, speed, swimming efficiency (SWOLF score), sedentary reminders and more.
Besides fitness features, the OnePlus Watch will also let users make and receive calls, respond to notifications, and take photos remotely without their smartphones.
OnePlus Watch Cobalt Limited Edition
The OnePlus Watch Cobalt Limited Edition comes with software and hardware upgrades to the build quality by integrating premium materials.
By using cobalt alloy, which is twice as hard and corrosion-resistant compared to stainless steel, and a watch face is made of sapphire glass together with a leather band replacing the standard model's rubber (fluoroelastomer) straps.