OnePlus Nord Watch
4.52cm (1.78″)
AMOLED Display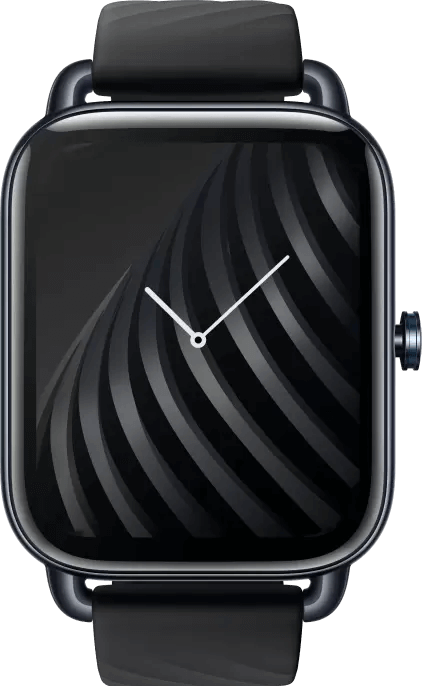 60Hz
Refresh Rate
105
Sports Modes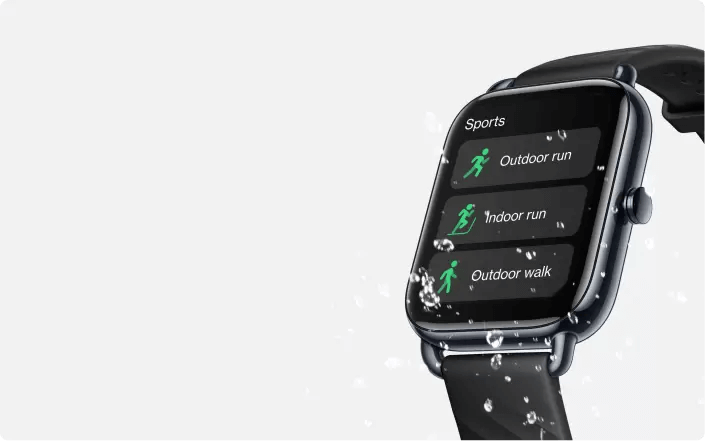 IP68
Rating
Seamless Connectivity
With  
Bluetooth 5.2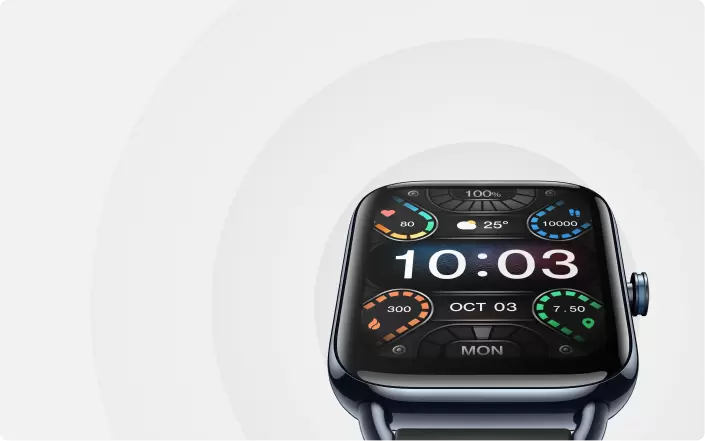 Fast One-tap
Measurements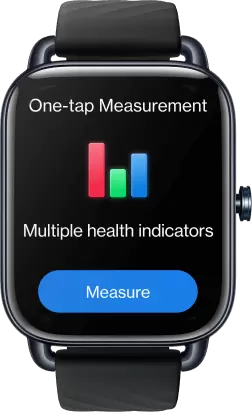 30 Days
Standby Time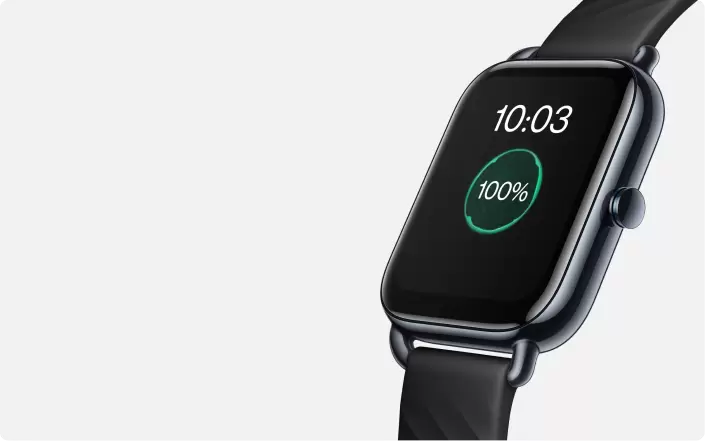 Fast, smooth, and beautiful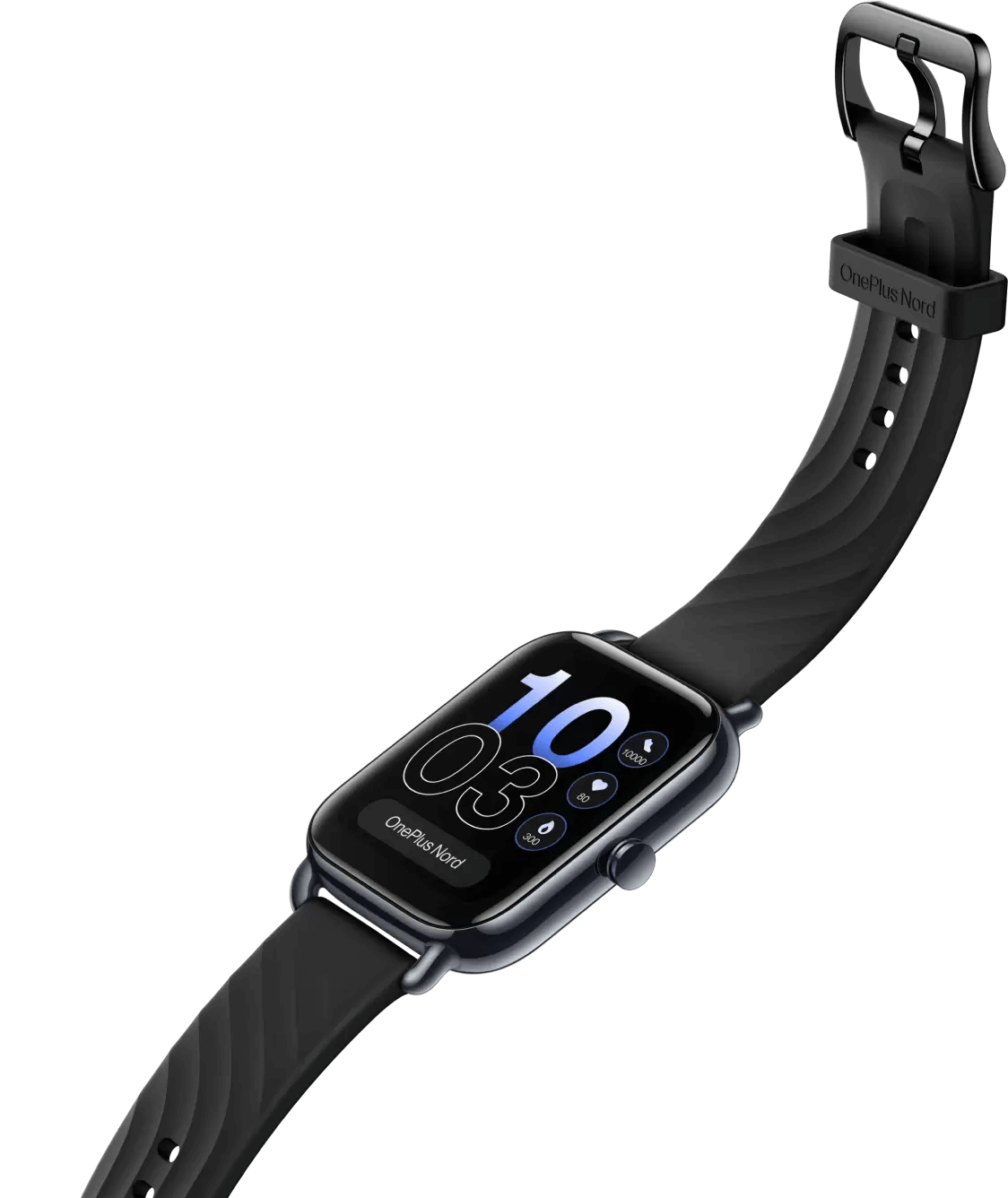 The OnePlus Nord Watch has a beautiful display that's Fast and Smooth enough to keep up with your active lifestyle and is easy to read even when you're out for a jog in the sun.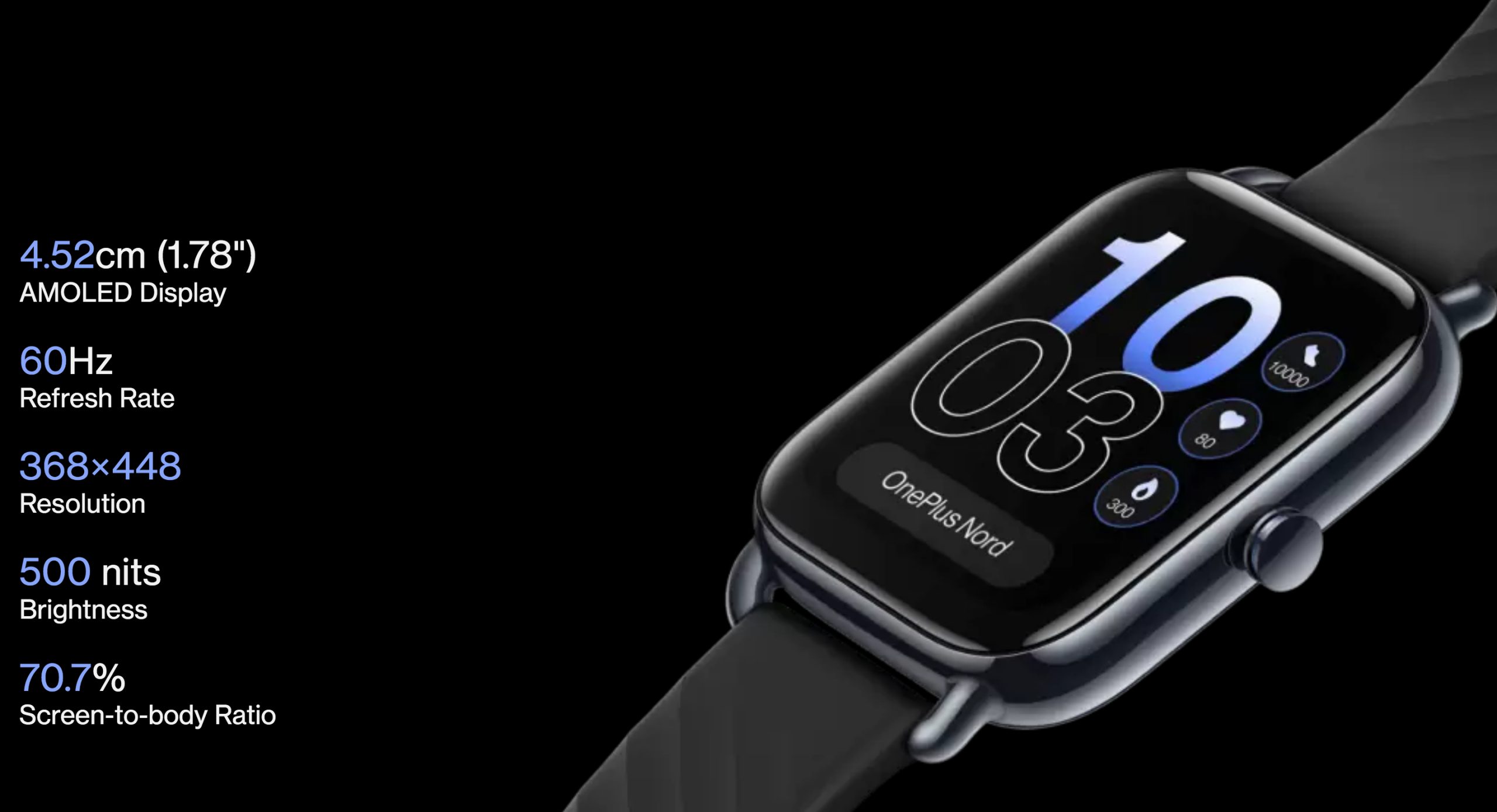 Snazzy looks
Nord Watch comes in two smooth and subtle colorways, Deep Blue and Midnight Black.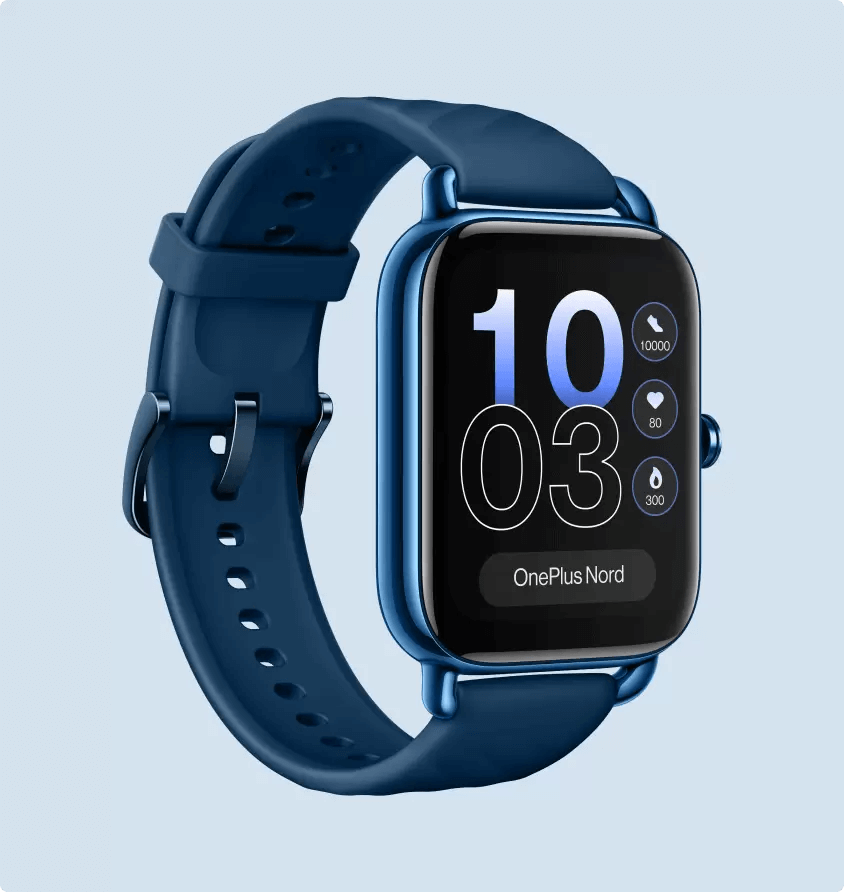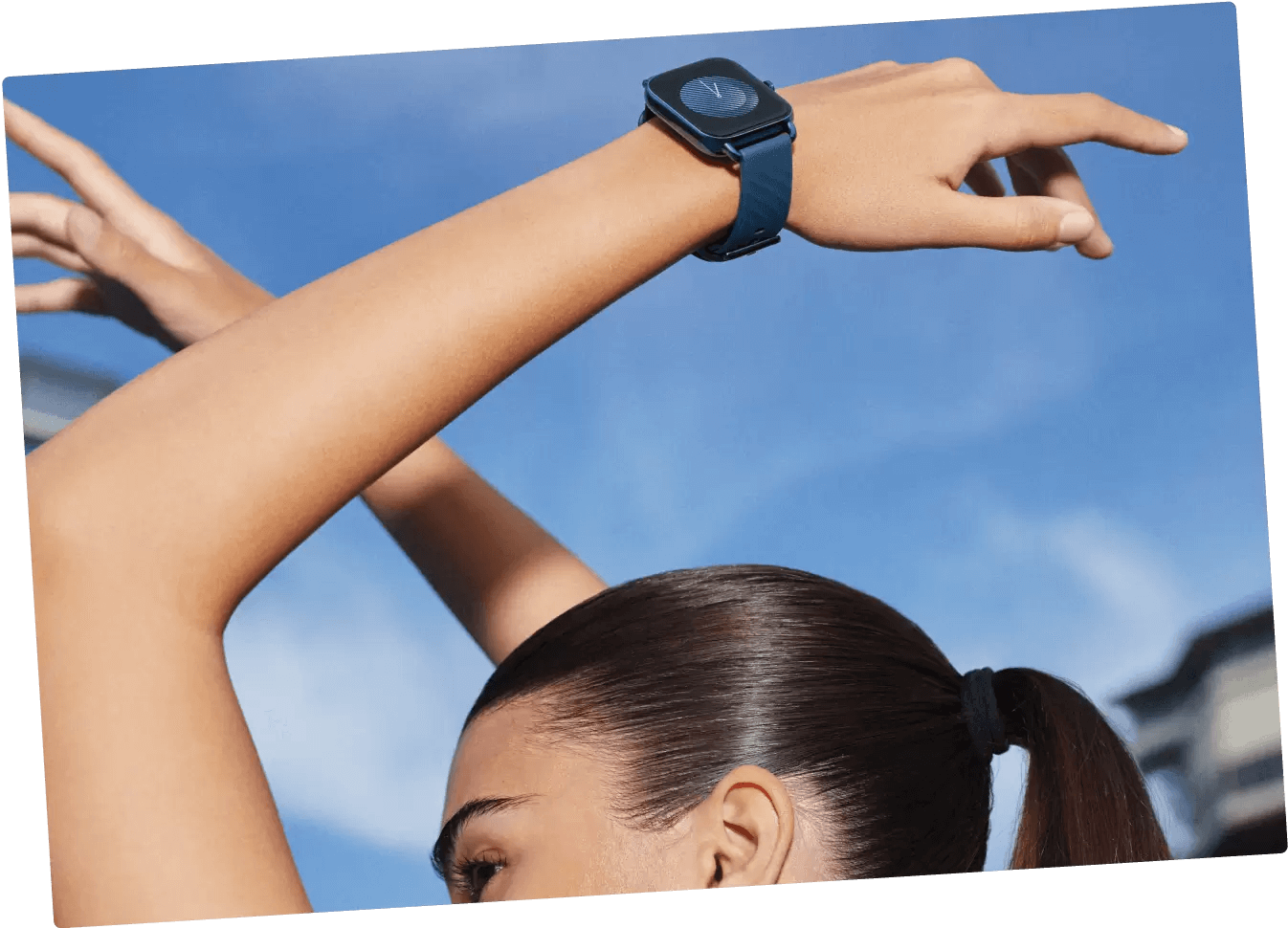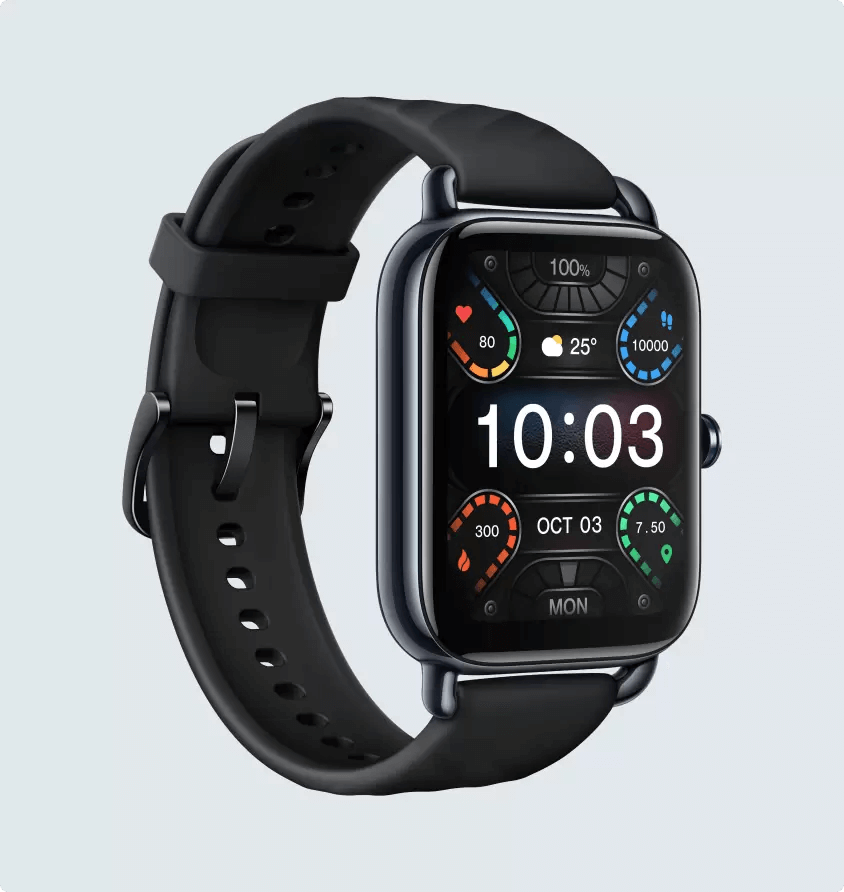 Maximum comfort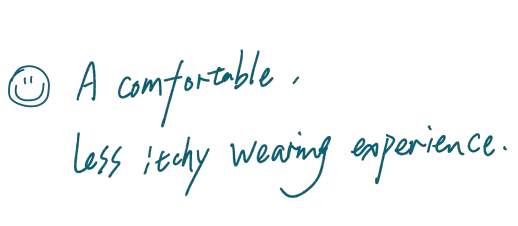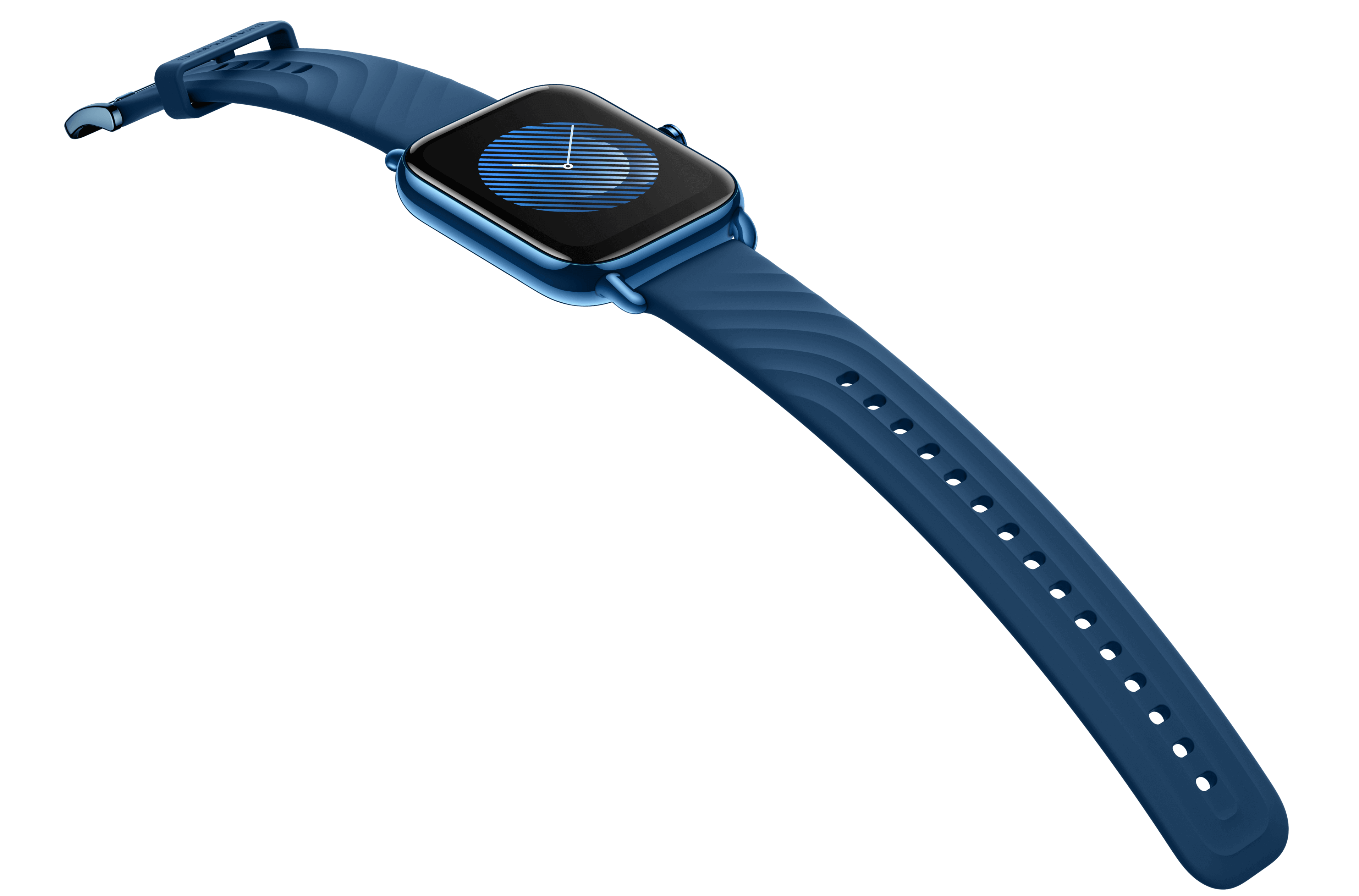 We borrowed the comfortable band from the OnePlus Watch, and the band and metal watch case are made with hypoallergenic material to help avoid skin irritation.
Face it — this watch looks cool!

How do you move?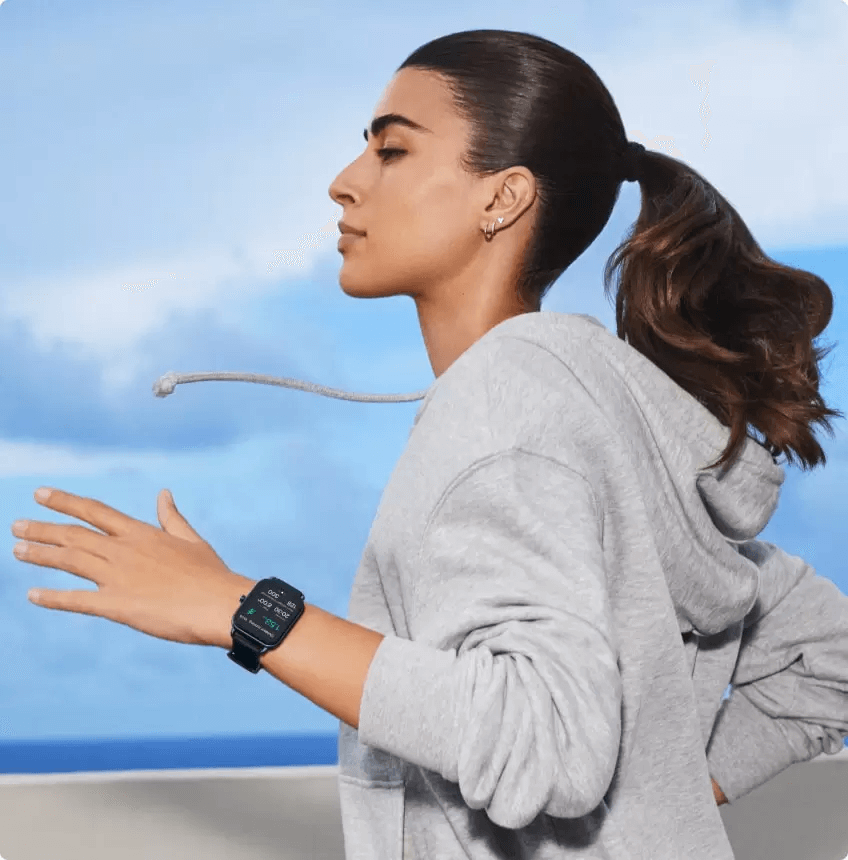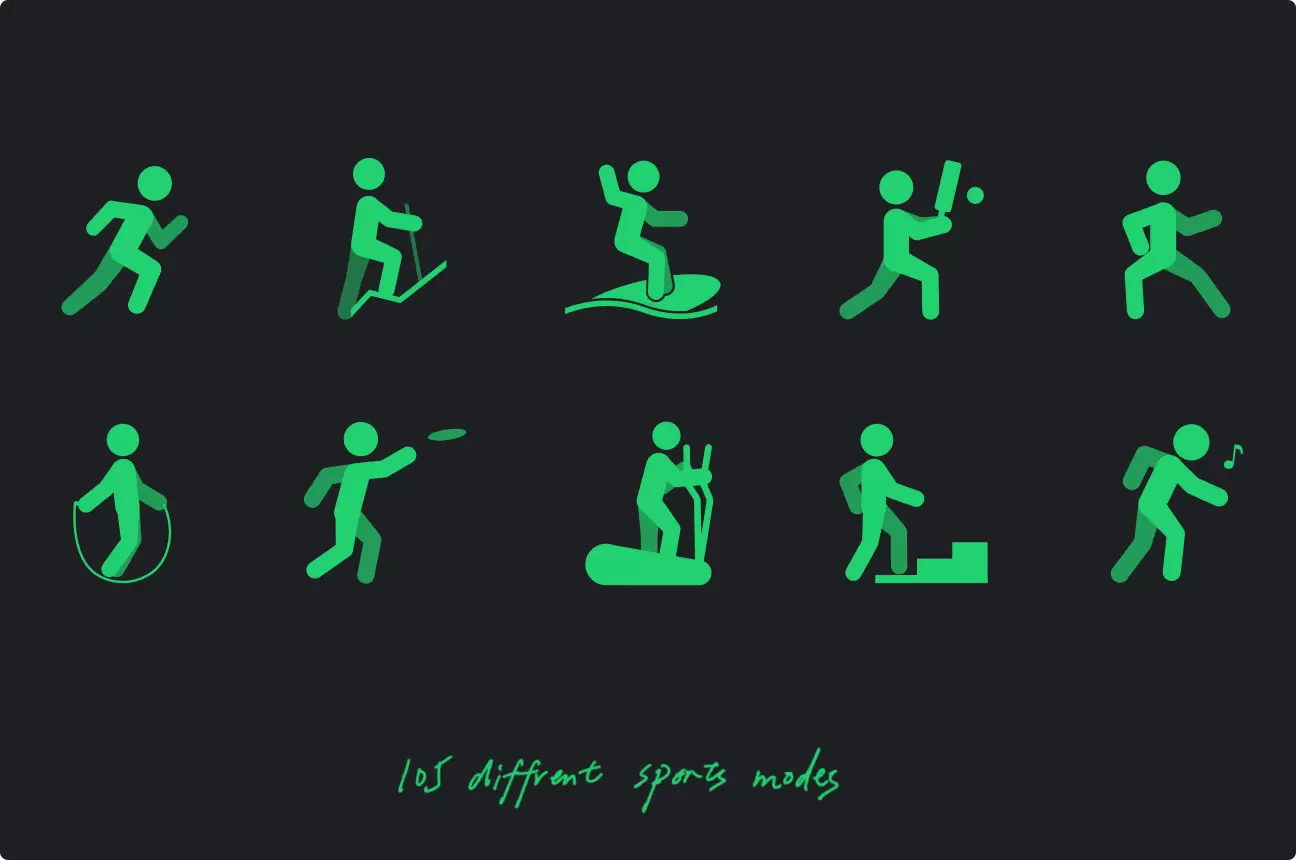 Whether it's yoga, cricket, running, or football, you'll never run out of fun ways to keep fit with 105 different sports modes with optimized health data measurements, including automatic running and walking tracking.
Don't fear the damp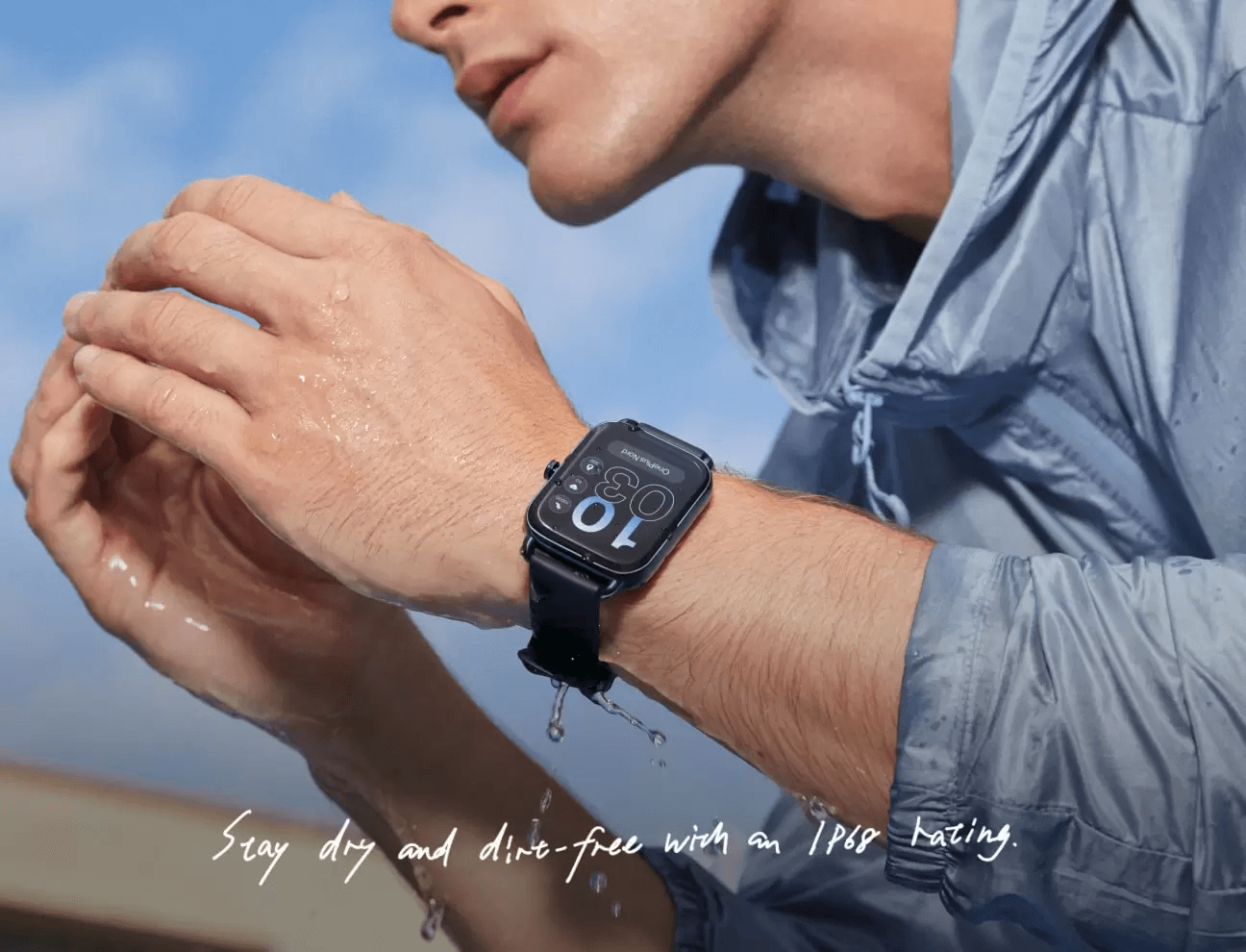 Sweaty workouts and rainy days are no match for Nord Watch and its IP68 water and dust resistance rating
Health on-demand

Get comprehensive real-time health data with One-tap Measurements, including your 24-hour heart rate, blood oxygen level, and stress level. You can also track your sleep cycle to help develop healthier habits
More for her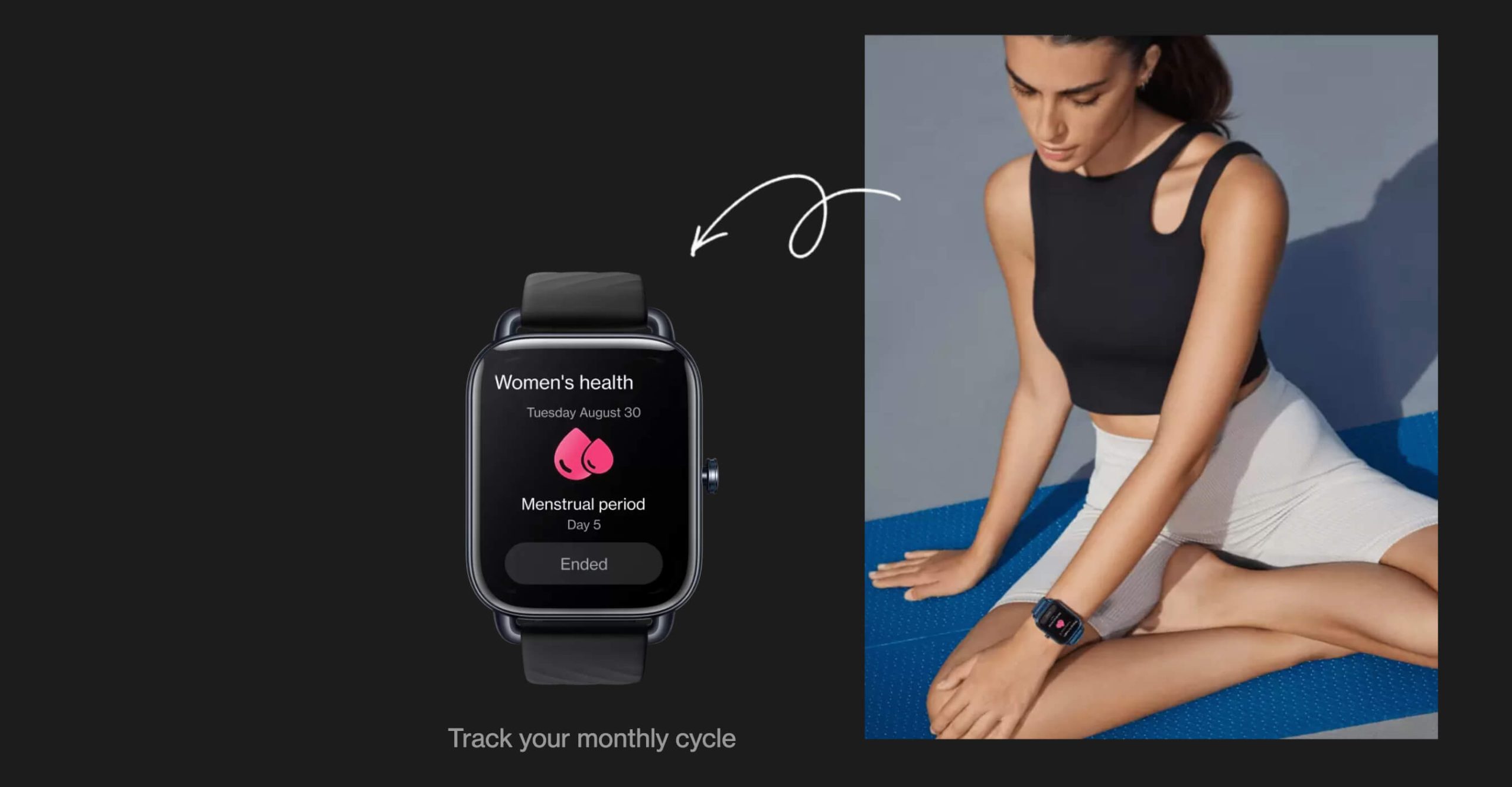 Don't worry, ladies — Nord Watch has your back by helping you track your monthly cycle and sending you discreet reminders .
Do more with your watch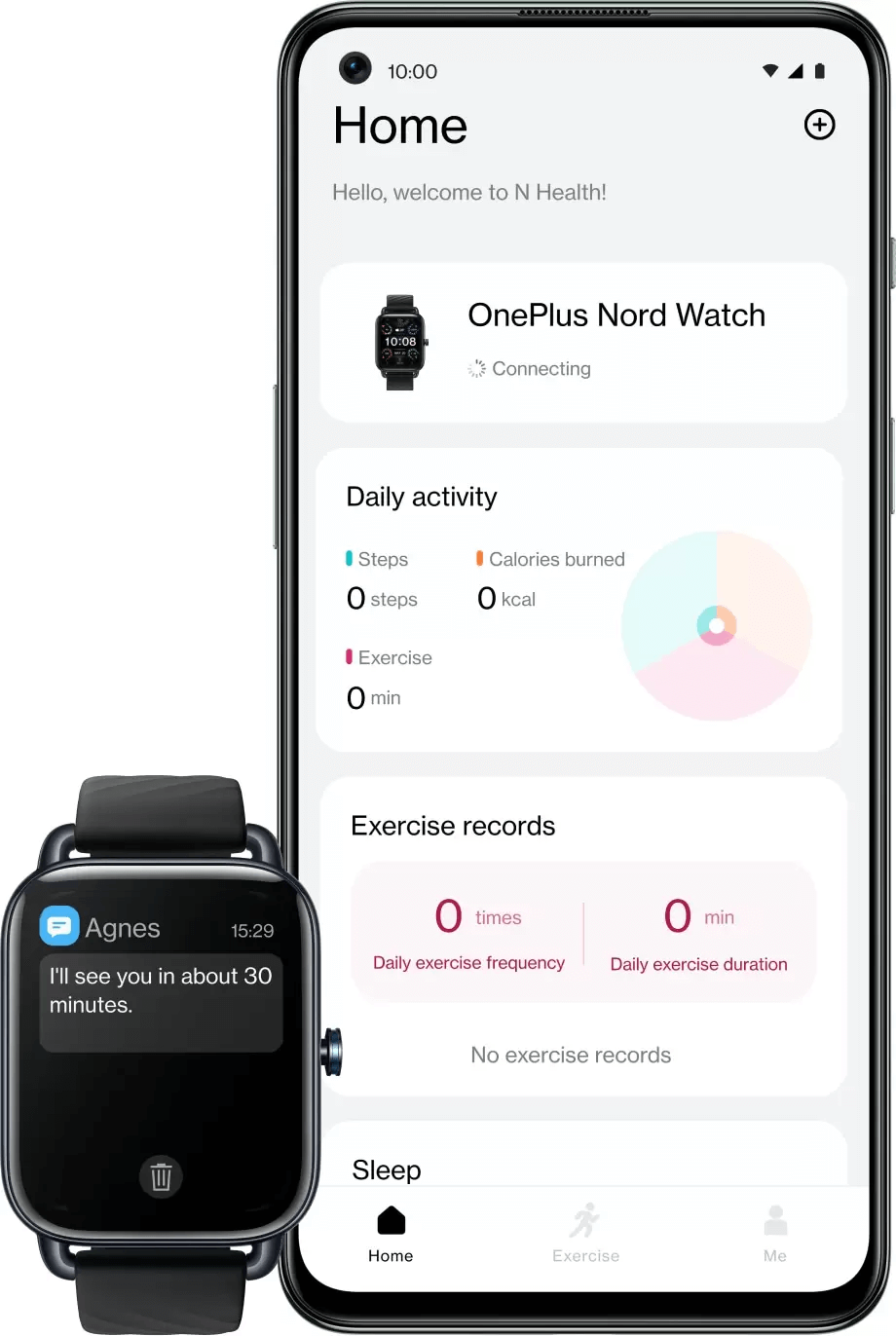 Pair your Nord Watch and phone seamlessly with Bluetooth 5.2 and use the N Health app to manage watch functions, track your health data in real-time, and receive incoming call and message notifications on your watch.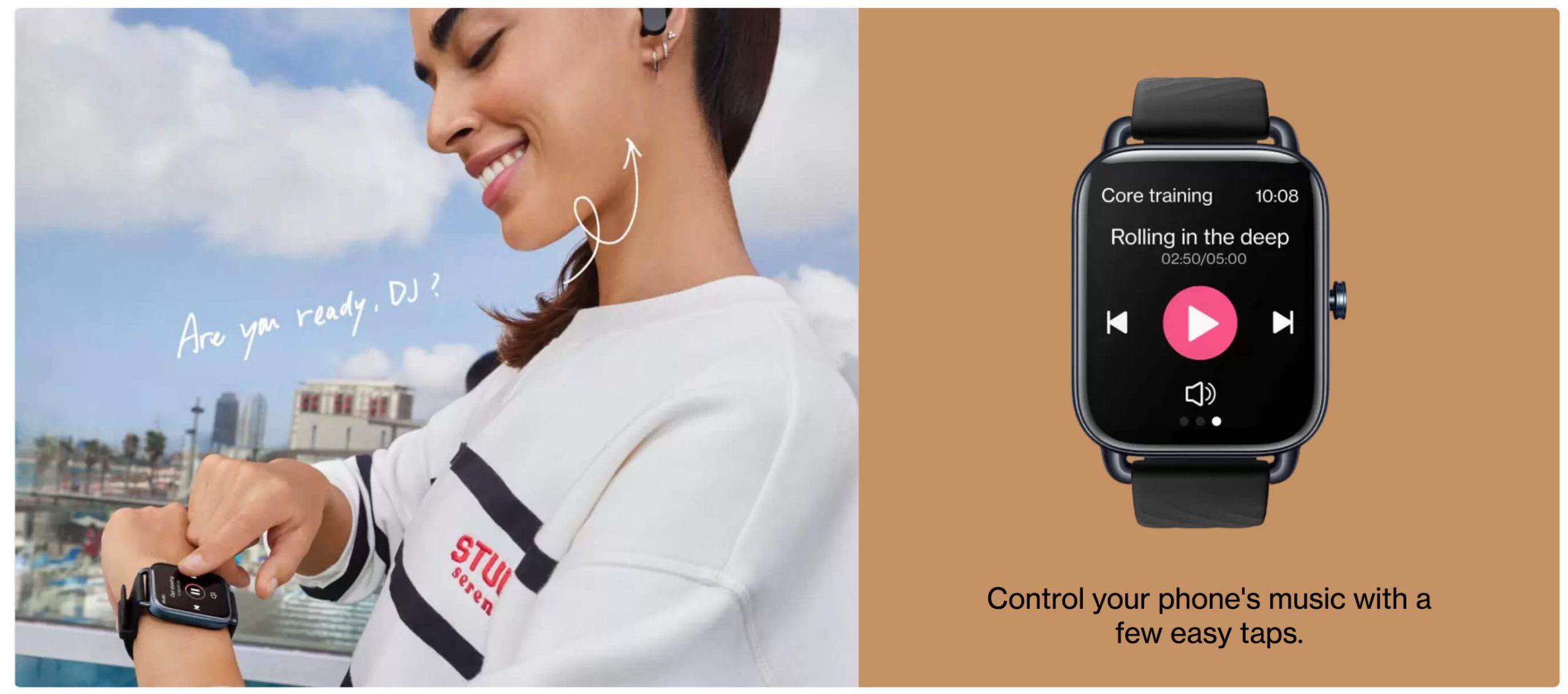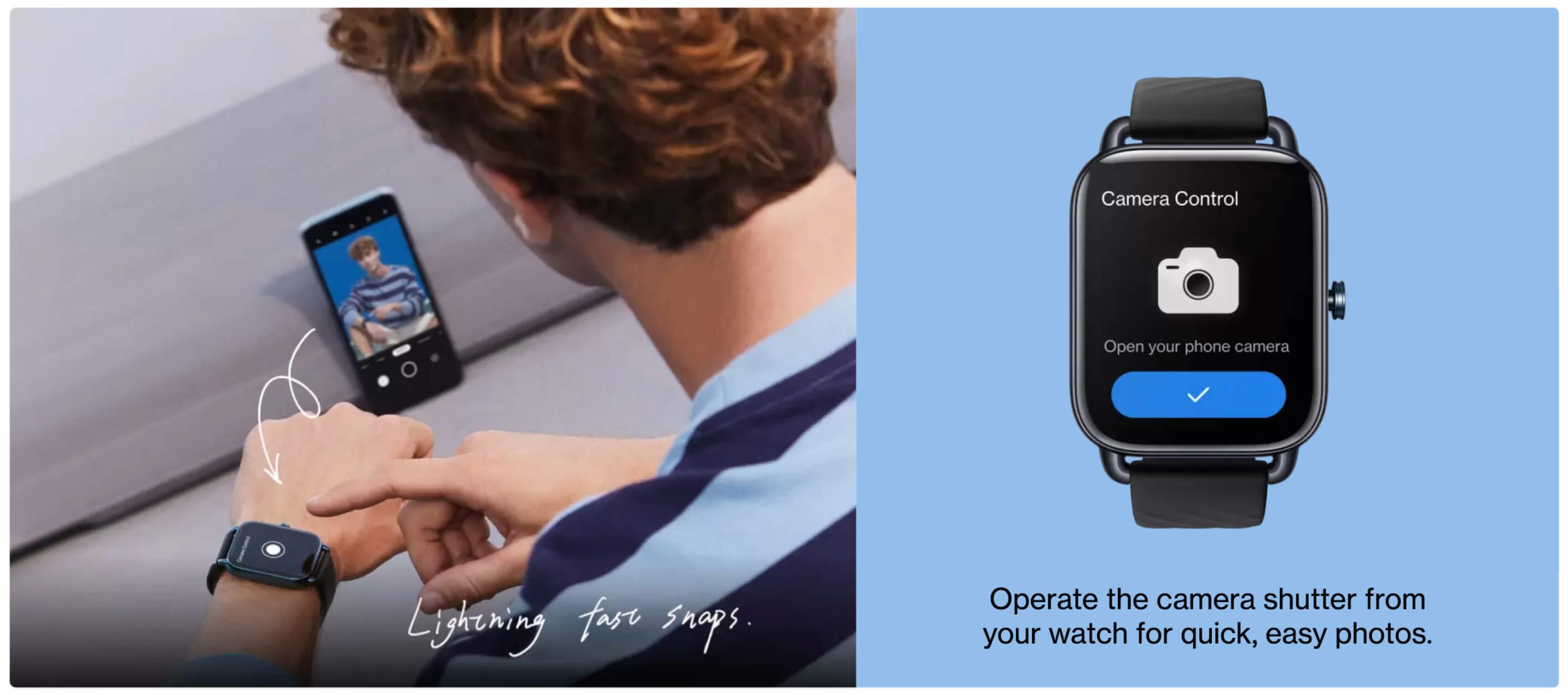 Power to keep you ticking for days
Nord Watch runs up to 10 days on a single charge and 30 days on standby, so you can focus on staying fit.
Did we mention it's durable?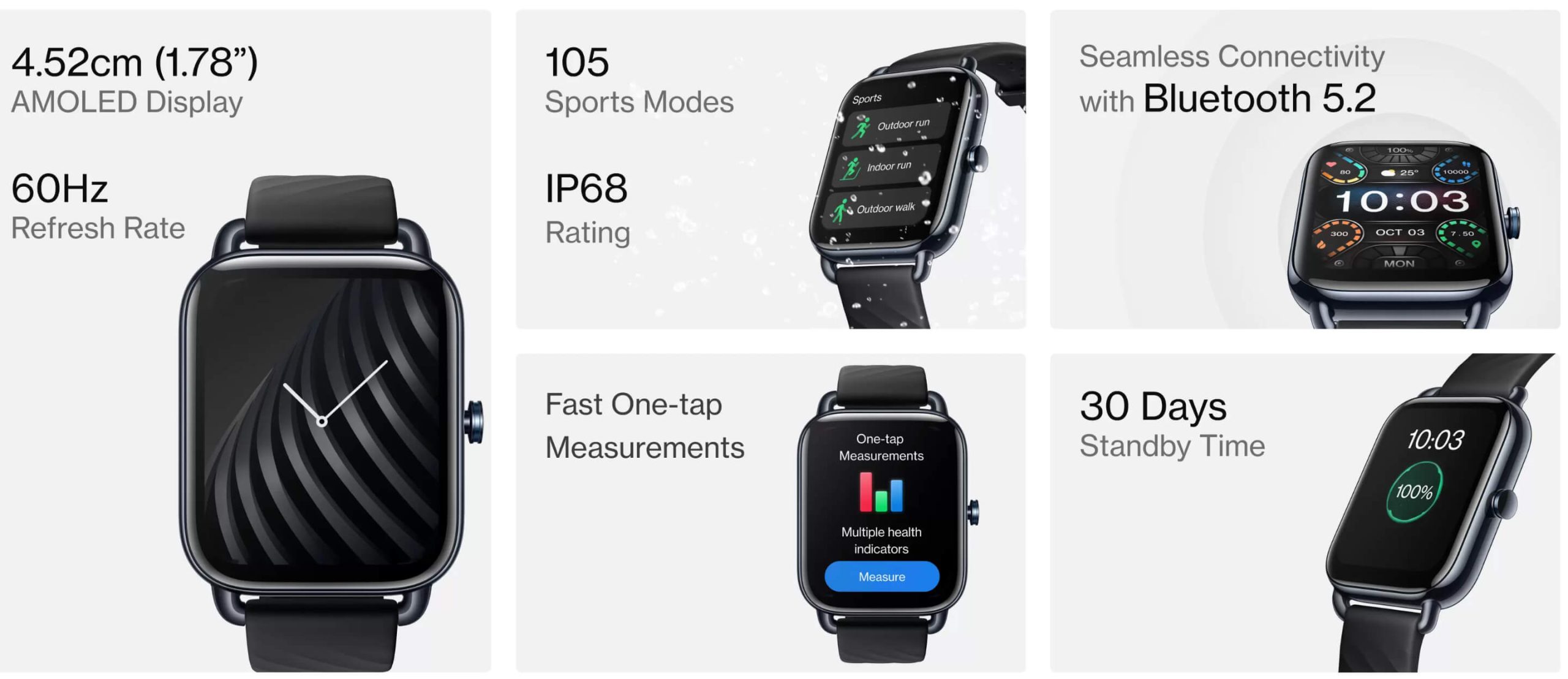 We pushed the watch's buttons thousands of times, played with the charging cable, dropped it in water, baked it, froze it, and put it through a bunch of tests to make sure it can survive active users like you.
For more information, click here to check out our blog post introducing the OnePlus Nord Watch