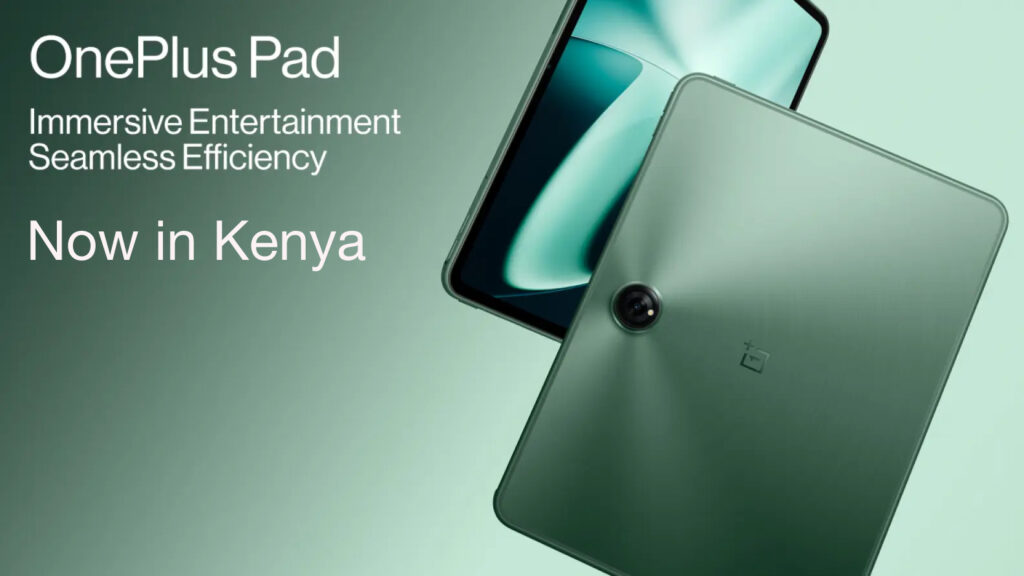 Hey everyone,
The OnePlus Pad has been a hot topic ever since we announced it in Kenya, at the OnePlus Cloud 11 Launch Event. The event itself saw huge excitement about our first go at the tablet market, with genuine excitement at the venue. Now, the device is available for purchase all across Kenya, and I can't wait to tell you all about it. From the iconic design to the fast and crisp display, there's a lot to cover so let's get started right away.
A sleek metal unibody
First impressions matter ,and the OnePlus Pad makes it count. It is one sleek machine in an ultra-portable form factor. The cambered frame is a design decision made to give you a comfortable grip no matter how long you hold it (and with a 9510mAh battery, that can be a while). Combined with the Unified Metal Body that incorporates a 2.5D round edge treatment – a tablet first – makes the device feel thinner.
The OnePlus Pad comes in a familiar yet refreshing Halo Green shade. The green color has become synonymous with OnePlus devices and the OnePlus Pad will feel right at home when you pair it with a OnePlus 11 or the OnePlus Buds Pro 2.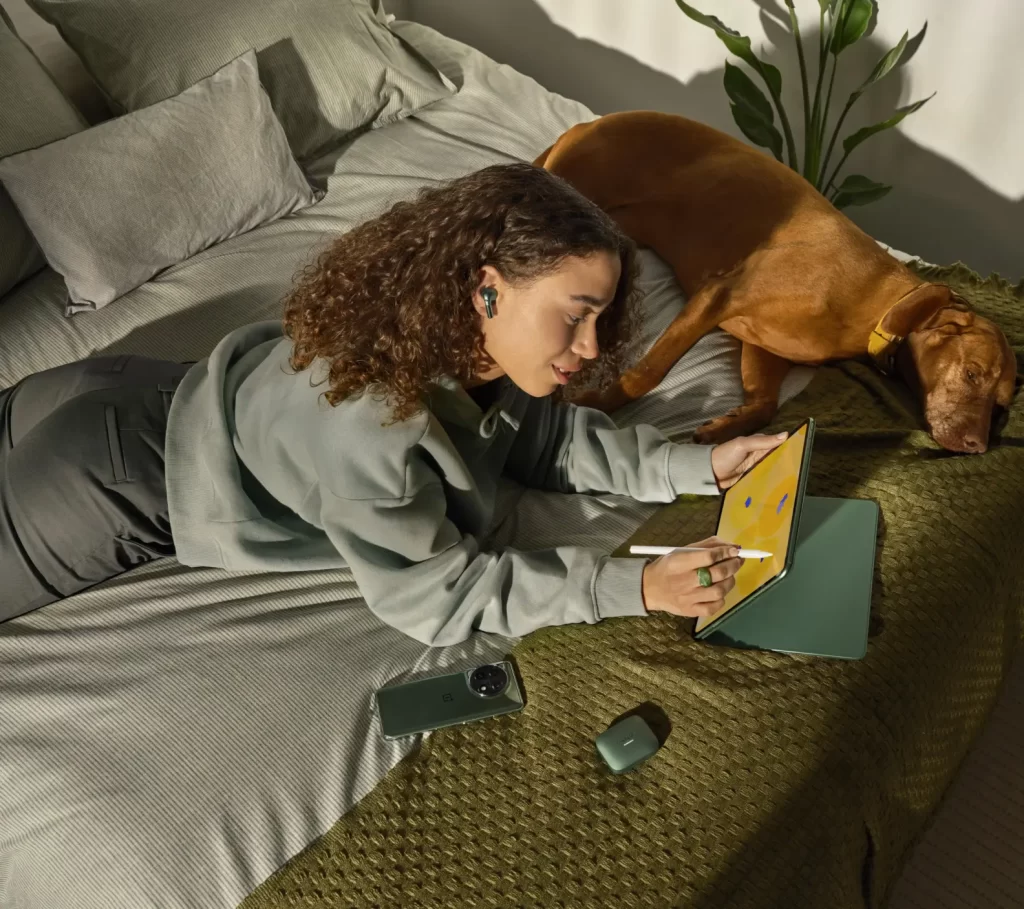 Faster and Further
Chipset. RAM. Power. The three pillars of a "Faster and Further" experience with the OnePlus Pad. Let's start from the top. The Dimensity 9000 chipset sports a Cortex-X2 core with a recorded 3.05GHz frequency and 1MB of L2 cache. This means improved gameplay with performance advantage and a 35% enhanced power efficiency.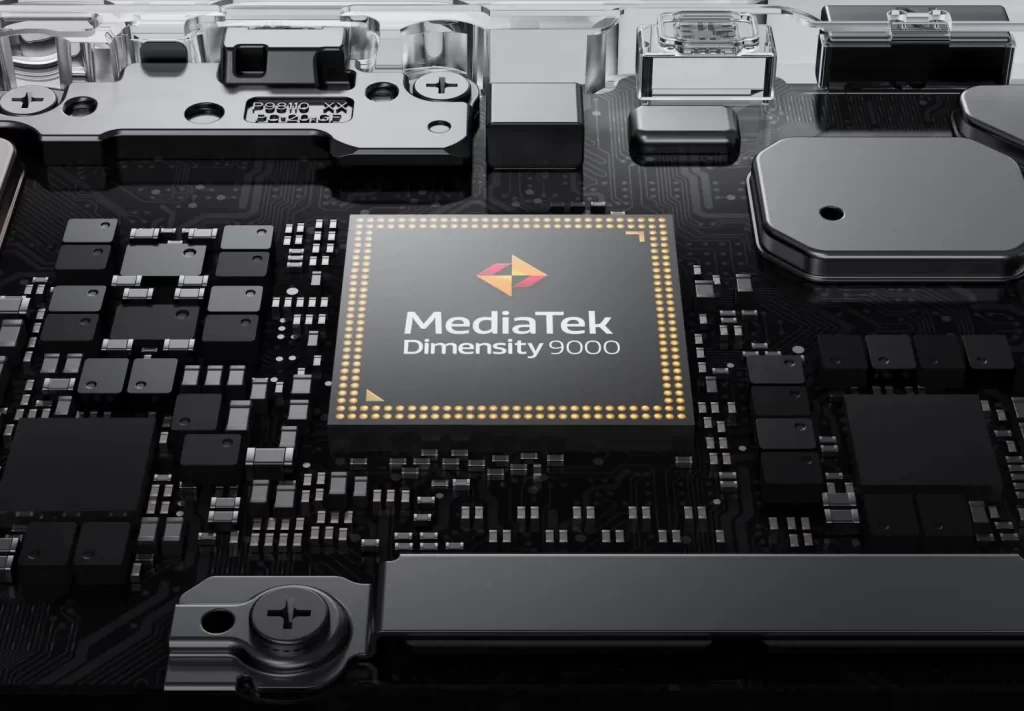 Let's talk RAM now. Multitasking on a tablet has never been easier, thanks in large to the OnePlus Pad's up to 12GB RAM, a premium feature usually found in top-tier devices on the market. Higher RAM translates to a better capacity to take on more tasks, without worrying about losing your progress because of apps reloading in the background. And with RAM-VITA that means up to 24 apps being kept in the background for seamless transition.
Performance means nothing if your device is dead. You can worry less about having to stop whatever you are doing just to power up your OnePlus Pad battery, as the OnePlus Pad supports usage all day long with its powerful battery. It comes with a 9510mAh battery supply that ensures 12.4 hours of videos playing, or one month (!) of standby life. This is partnered with a 67W SUPERVOOC that allows you to achieve a full charge of battery around 80 minutes.
Expand your horizons
To create the best entertainment experience, the Pad boasts an 11.61-inch screen and the industry's pioneer 7:5 ratio. This makes the tablet ideal for reading on a large screen and helps avoid any eye strain. A larger screen also translates to being able to see more on your tablet, be it more rows on a Google Sheet or more landscape on a role-playing game. With a 2800×2000 resolution and a pixel density of 296 PPI, your content never looked this crisp.
OnePlus Pad comes with a display that supports a refresh rate of 144Hz, to help you squeeze every drop of that Dimensity 9000's performance. You'll surely get a fast and smooth experience when you need it most. Your Pad can also automatically adjust its refresh rate – between 30Hz, 60Hz, 90Hz, and 120Hz – according to different usage scenarios, so you can save battery power while running multiple apps.
A crisp and fast display is a beauty to behold, but OnePlus Pad's audio experience takes it to another level. With Dolby Atmos, the same surround sound quality you would experience at the cinema is recreated, complete with depth, clarity, and detail.
The Pad's omni-bearing sound field feature lets you clearly hear the sound coming from the tablet from any direction. Taking from its name, "omni" means "all." Developed for better sound quality and an all-around improved listening experience, the OnePlus Pad intelligently identifies the screen direction and automatically switches between left and right audio channels. This translates to a more immersive sound, especially when watching TV shows, playing games, or editing content.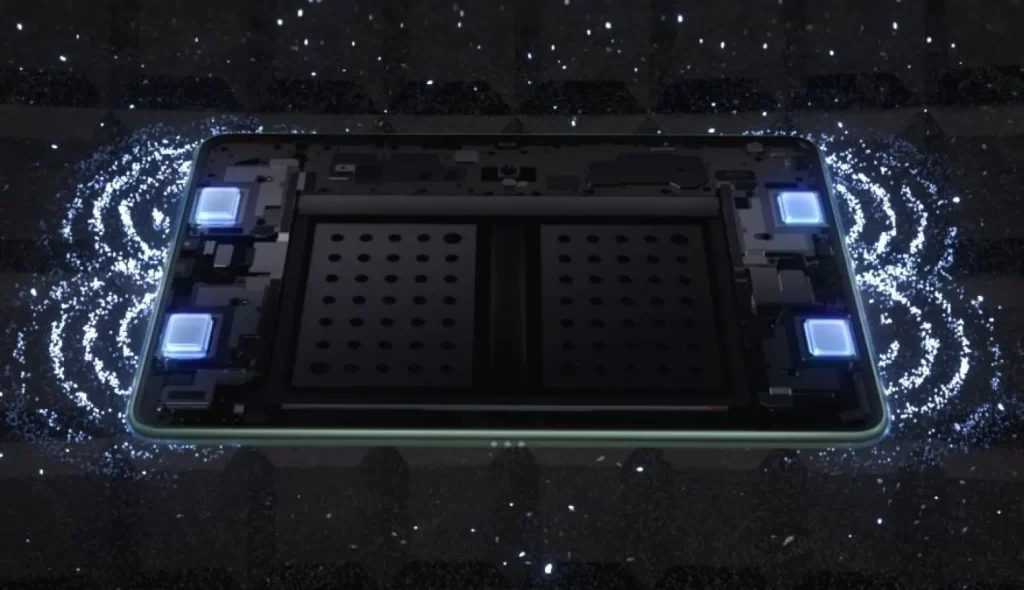 For more information on pricing, availability, product specs and accesories, visit oneplus.co.ke
Rekem